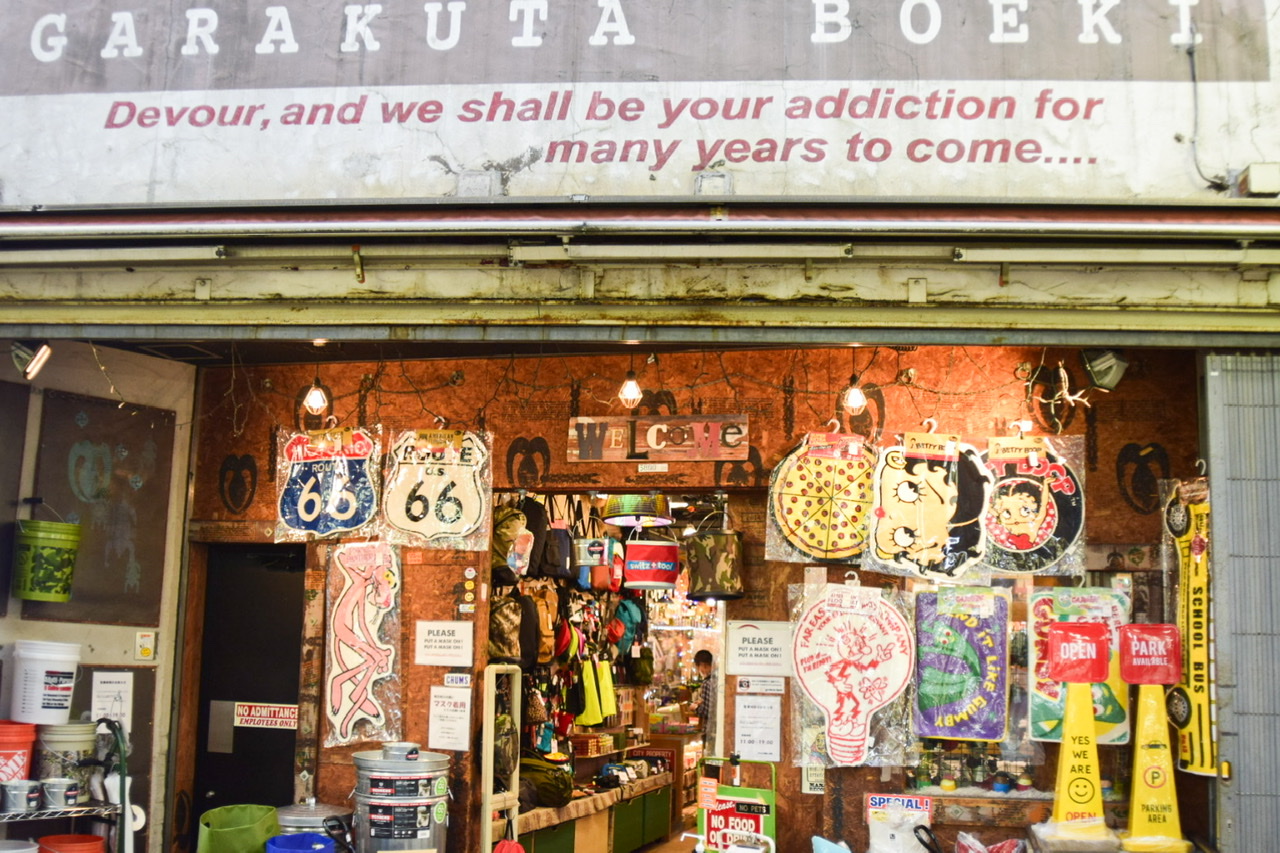 Garakuta Boeki
An original choice general store, both domestically and internationally.
Based on the concept of "If you come here, you will get everything", it handles a wide range of items such as fashion items as well as miscellaneous goods.
There are some products such as retro signboards that are hard to find in other stores.
Recommended for those looking for a store interior.
It also handles goods which have catchy designs for the younger generation.
Address

6-9-21 Ueno, Taito-ku, Tokyo

Opening Hours

PM11:00~PM7:00