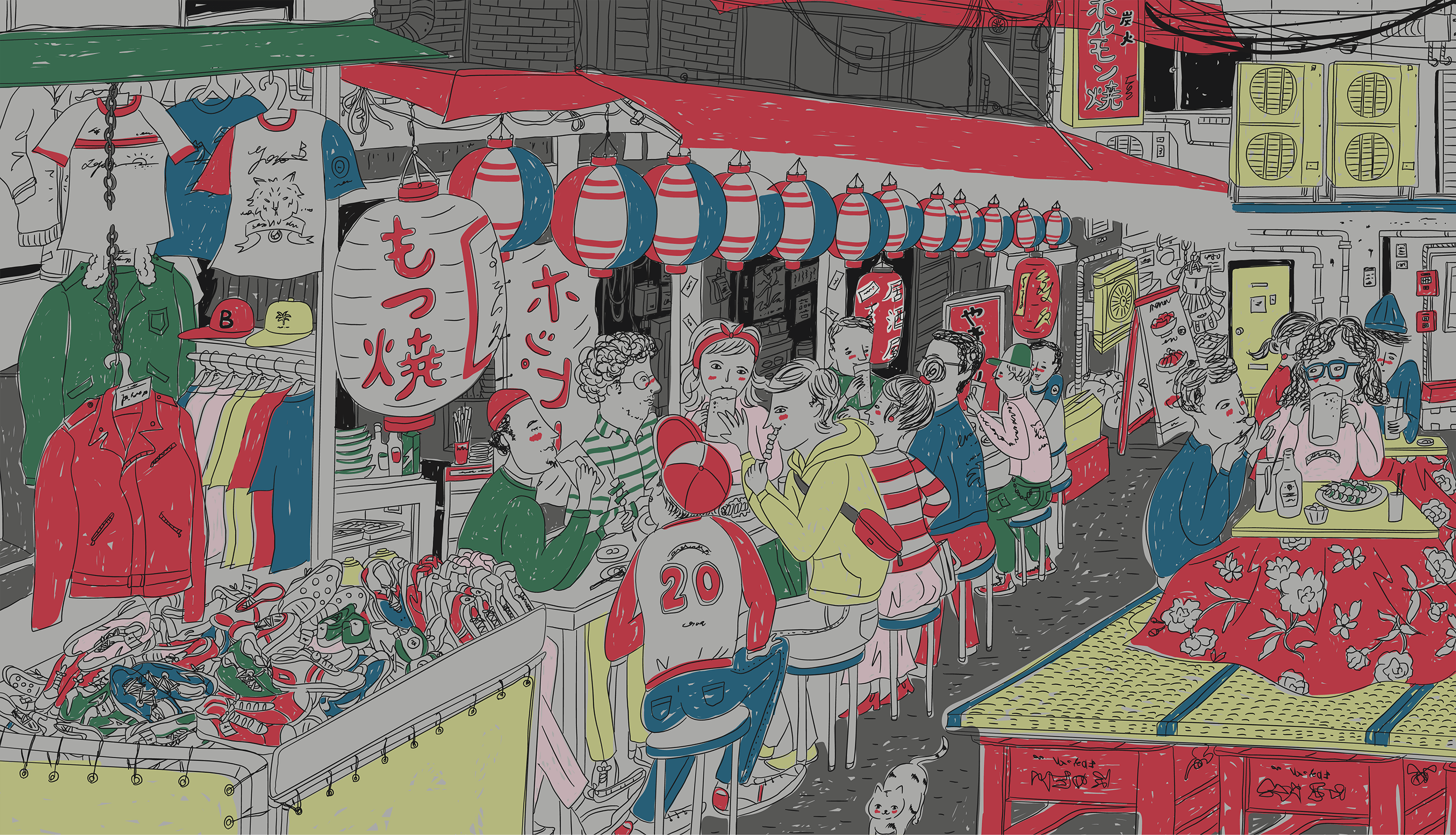 AMEYA YOKOCHO in Ueno, Tokyo. Known as "AMEYOKO".
From JR Ueno Station to Okachimachi Station,
About 400 stores gather around the guard of about 450 meters,
A shopping street that represents Tokyo.
Not available at department stores and chain stores,
There are many individual shops that handle foodstuffs and clothing.
The unique atmosphere peculiar to AMEYOKO became popular,
and many people visited every day regardless of domestic and foreign countries.
The number is about 100,000 on weekdays and more than 500,000 during the year-end and New Year holidays.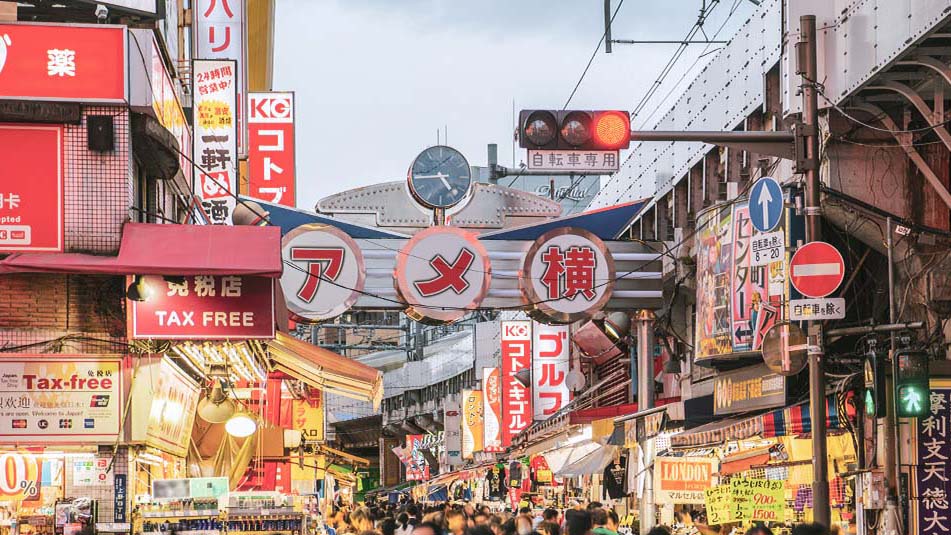 "AMEYOKO" was born after the end of World War II. The black market is said to have started around Ueno Station, which was the hub of logistics.
The origin of the name "AMEYOKO" has various theories, Since the end of the war, there were many shops that handled "Ame"(candy), which was valuable even though supplies were scarce.
The theory that came to be called "AMEYA YOKOCHO", Since daily necessities were in circulation by the US military, The theory that came to be called "AMEYA YOKOCHO" is known.
After the war, most of the shopping streets in Tokyo
Due to the establishment of chain stores, shopping malls,
etc. due to the improvement of the city and the economic recession,
The individualization of the shopping district is progressing.
At present, the shopping streets where individual shops are lined up to this point
and keep the appearance of the good old days,
It is no exaggeration to say that only AMEYOKO is in Tokyo.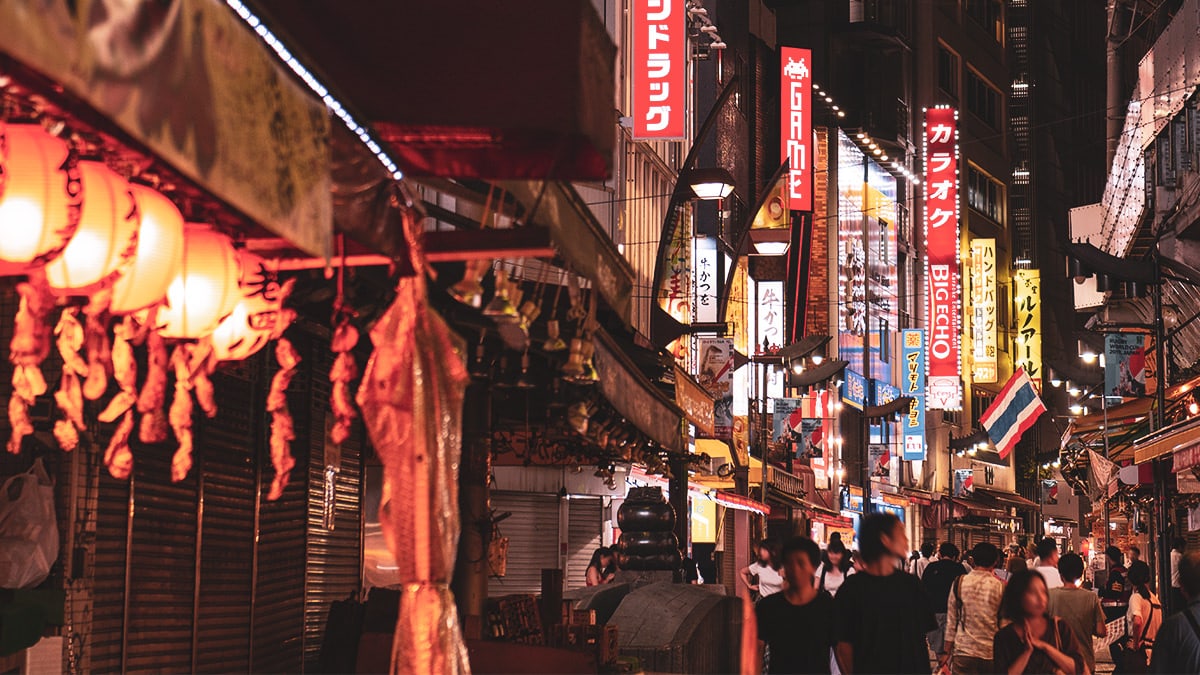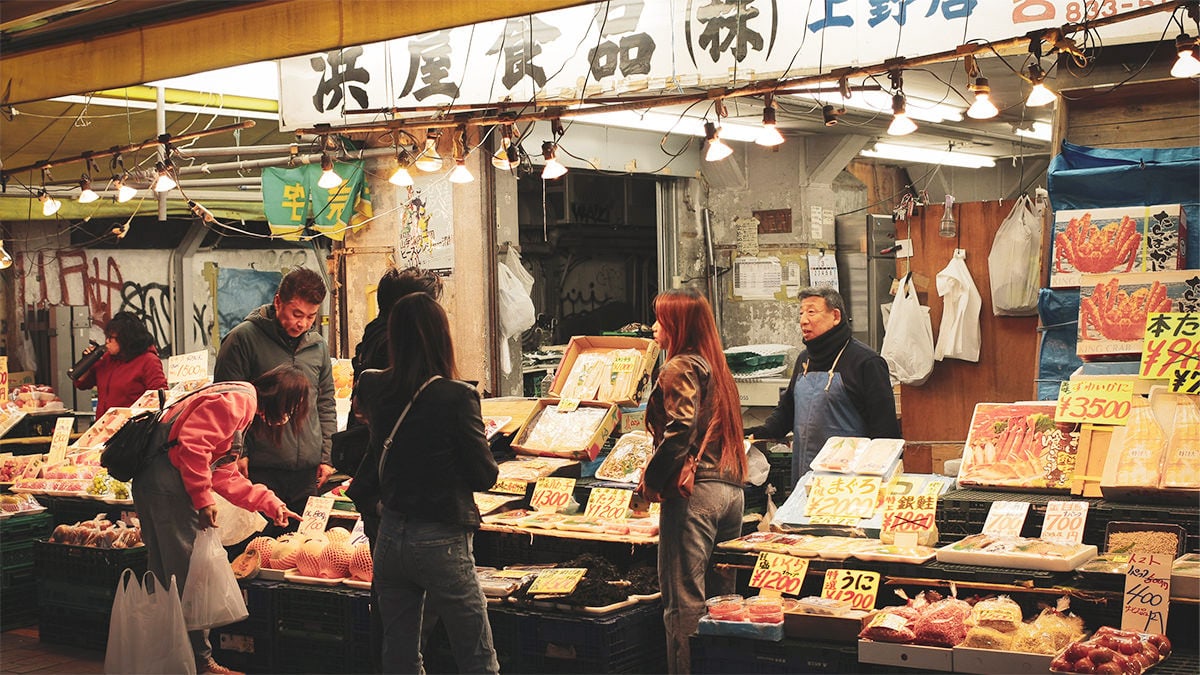 You can
shop, taste, just walk,
or go for a drink.
THE WAY to AMEYOKO
JR

JR Ueno Station "Central Exit":1 minute walk

JR Okachimachi Station "North Exit":1 minute walk

Tokyo Metro

Tokyo Metro Hibiya Line / Ginza Line Ueno Station "Exit 5B":2 minute walk

Tokyo Metro Hibiya Line Nakaokachimachi Station "A2 / A5 / A7 Exit":2 minute walk

Tokyo Metro Ginza Line Uenohirokoji Station "A2 / A5 / A7 Exit":2 minute walk

Toei Oedo Line

Toei Oedo Line Ueno Okachimachi Station "Exit A7":2 minute walk